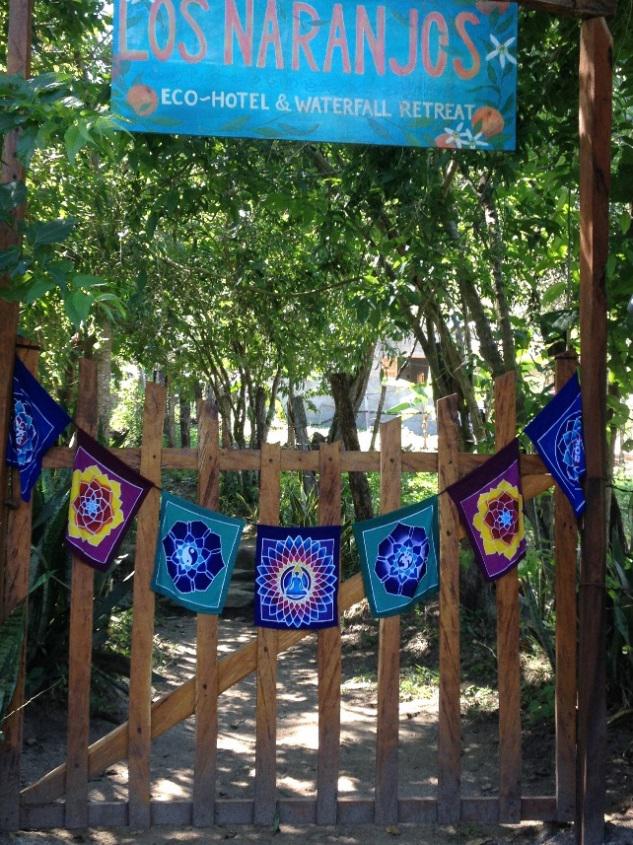 Hola and happy new year to all,
I decided as I was coming down that I would create the lens of a pilgrimage for this journey. It is a pilgrimage to the awareness that the attunement to the natural rhythms of the jungle, moon and ocean create. So here I am again at the gates of illumination and dissolution. The speeded up version of life. Having transitioned from one reality to another, this one still feels like a dream.
Suddenly, I open my eyes and am in a previous life, listening to familiar sounds, seeing  people/old friends with different threads of connections, resuming patterns and rhythms of being that are suspended when I leave. It's like the children's game where you stop all movement until someone says go again. My existence here is in suspended animation when I leave, but reactivates when I return. Pieces are picked up where they were left off, I resume contact with friends and situations and we flow again.
The flow, the oceanic, jungle flow of soft, smoothness that puffs up one s hair and skin on the outer surface, also amplifies one's inner world too. Layers of need from the constant upkeep of maintaining the other world like Dali s watches start to melt away. The need for constant physical tension to accomplish all that is required begins to relax and is replaced with an ease and lack of necessity to do. It is replaced with only the movement required to get what needs to be gotten. Walking to and fro, up n down steps, a swim, a hike, forays to the store. Exercise is just the movement of being here. You get scaled down to a simplicity that allows for the enhancement of what is more real.
My arrival was effortless this year, hopefully a harbinger of the future. Perhaps a look into the upcoming phase of my life? Could it be my time? As the up north reality lessens and the expanded Yelapa awareness filters in, I am getting glimpses. Of what exactly I don't know yet. Like puzzle pieces, they are in a heep and waiting to be sorted out. The picture is unclear, the pieces many, and it will be a matter of time and attunement as to when I will find out where they fit. The picture of the puzzle being my life or some aspect of it.
As with putting puzzles together, corners go first. The first corner was my arrival and deciding not to stay at Victor s, but at Carolina s who s place needed work to be comfortable, but would give me some privacy for a few days. Victor was pissed, but too bad. I need to do what's good for me. The first corner.
So I went for some breakfast, then came back, cleaned, put up a mosquito net, clean sheets on the bed,  unpacked my toothbrush n pj s. Got some milk for my tea n took a nap!
I wandered into the festive yacht club and sat with 2 lady friends. The evening was really lovely. A package of warmth, conversation, welcomes, hugs, new year s wishes, from oh so many people. People I only see here, once a year, but we all, have a fondness for each other.  A young man whom my daughter had known years ago n now returned from San Jose with his family to live in Yelapa was my ever so attentive waiter. I felt special! These are gifts that create tender gratitude.
Music, dancing, fireworks made the evening ever so beautiful.
Corner puzzle piece #2. If it isn't flowing it's not meant be.
Felix Ano Nuevo