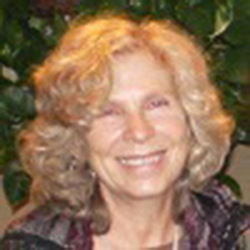 I, was born and raised in Queens and Long Island, N.Y., attended American University and New York University, lived between the suburbs and a modern city until I spent a year traveling in South America two years after I graduated from college.
 It was there that I discovered the natural world of the indigenous and that changed my life and the course of its direction.
I fell in love with their crafts, especially pottery and weaving. After my trip was over, I decided to become a potter. I moved and studied pottery at the University of Vermont in Burlington, VT., deepening my love and connection to the earth using pottery as my vehicle. Living in the Green Mountain State brought me closer to nature, where I expanded my love of the natural world.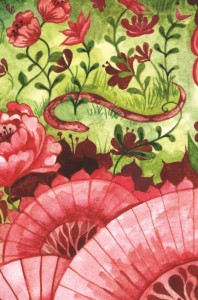 That connection continued to inspire me. I moved to Quebec, Canada, married, bore 2 children and resided in a small, ski resort village in the country on 37 acres.
Gardening, potting, growing organic food, and raising my 2 children occupied my life until one winter we went traveling to Mexico. Home schooling along the way, we also explored and discovered the fascinating world that Mexico had to offer. It was filled with art, culture, history, markets, and culinary delights.
Our last stop was at a sweet, coastal, jungle, fishing village on the Pacific Coast. I discovered this village before they had phones, internet or electricity. There weren't any paved roads or cars. Walking, riding a mule or a horse was the only form of transportation. The local Mexican and an expat community co-existed side by side. Although this unique village now has electricity, phones and internet; it still exists without any paved roads or cars.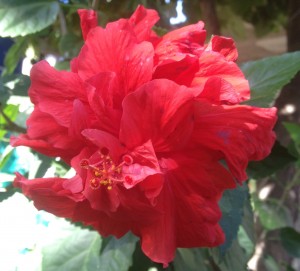 I experienced a freedom that living in this natural environment offered to my children, so the  following year we moved down for the winter. My children, who were eight and twelve at the  time, went to the local schools, learned Spanish and experienced the Mexican culture from their  Mexican friends. We were all immersed in the rhythms of this culturally rich and natural world; it  was our television screen, entertainment and education.
 The ocean tides, lunar light cycles, and seasonal sun all replaced our North American electrical  conveniences. There were new plants, new sounds, different animals and insects to learn about,  new rhythms to harmonize with that resonated a new awareness inside of us. Here we were immersed in real life, the essence of which I had never experienced before. It was in that environment that I began to flow with my flow.
I fell in love with this lifestyle and lived in this village for eighteen winters. It was there that the Divine Feminine spoke to me. It was during my moontimes that the inspiration and information for this book flowed into my awareness some twenty three years ago.
I wrote the text for this workbook over several moontime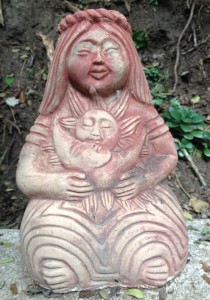 cycles, both in this village and in the summers when I returned to my home in Canada. I kept the moontime connection alive. It was in Quebec that I discovered the tapes of Brooke Medicine Eagle. She spoke of the Native American moontime and the tradition of using a moonlodge to flow in. This was the same experience and information I was discovering when I bled in Mexico, so I immediately incorporated her teachings into my rhythms. This affirmation inspired me to continue on my moontime path and to continue writing this workbook.
Each time I returned to the village in Mexico, another phase of lunar light was illuminated. Finally I felt I'd received all the knowledge I needed in order to flow with and within the Divine Blood Mysteries, so I decided to publish my findings.
But the timing wasn't right in 1992, and all my attempts to publish and spread this knowledge went nowhere. So I put my book away until two years ago when the impulse to publish it stirred inside of me again.
I began to look into self-publishing. A friend who recently self-published suggested I check out her publisher. Self-publishing was easy, so why not publish now?
I discovered that the book and movie The Red Tent had paved the way to increase menstrual moontime awareness. Red Tents were springing up all over the world. When I discovered the Facebook page Occupy Menstruation, I knew it was time.
As I write this, I am again in that Mexican fishing village, again attuning my spiritual self to the dark and light of the moon. I am thankful to have reconnected with the harmony of my inner rhythms with those of the outer, natural ones. Here, these natural rhythms are unobstructed by electricity, cars or man-made obstacles. Here, I reclaim my thoughts so I can blend and flow with the world of nature, earth, air, and the water that surrounds me. It is in this space and place that I remember my inner Goddess and the truths of the Sacred Divine Feminine.
The connection to the moon is the heart and soul of the moontime, the gift of the Divine that dwells within. You only need to attune to the lunar cycles, listen, and flow with them to find the path that maintains balance and harmony. This gift is always there. Breathe, smile and honor Sister Moon and she will guide you on your journey back home.